July 2, 2019
Prefab Homes: The New Wave of Housing
Imagine a world where instead of months of hard labour building and designing a home, a newly built home was shipped in and put together within half a day. What you're thinking of are the revolutionary prefab homes that have hit the housing industry. 
It's estimated that prefabricated homes can be produced within half the time frame of a traditionally built home, and a report from SYSTEMIQ found that off-site construction of houses can produce a more environmentally-friendly home than traditional build homes. 
How prefab homes are built
Prefab homes, tiny homes, or modular homes are built in factories away from the site where the property will sit. They are then transported to the site as a complete building. As these prefabricated buildings are quicker to construct and are made in such a way that workers do not have to be as skilled, they could potentially be the answer to the industry's prayers.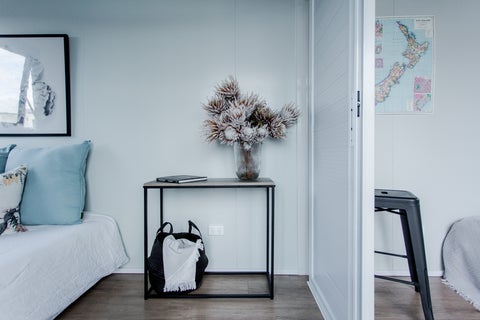 Benefits of prefab homes

Prefab homes tend to be more affordable as they take less time to build, making them more accessible to those needing affordable housing. It's easy for unskilled workers to gain jobs in modular home factories as they work on a production line and can easily be trained.
It's a simple fact: the more work gets done in the factory, the more accurate the finished house will be. Poor weather won't hamper construction as the buildings are mainly constructed undercover in factories, reducing the number of days that construction can't take place due to weather. Speed of delivery is important and modern offsite manufactured homes are all about design flexibility, accuracy and quality control.

With the amount of planning that goes into a prefab, and the fact so much of the work is done in the factory, running the build should be straightforward. You'll have a fixed programme for the manufacture, delivery, erection and even the fit-out of your new home.
Are prefab homes worth it?
If you are hoping to build a home in the coming years, it probably pays to keep an open mind about potential build methods, whether modern or traditional. Off-site construction has many attractive benefits for the self-builder. It delivers certainty of the outcome at a predictable cost that most on-site methods cannot match. 
One thing modern methods of construction don't do is remove the human element in the building. Whichever method you choose to build your home, make sure that you are dealing with people who know what they are doing and are able to show you how their system will meet your needs and your budget.
At Podlife, you'll have a single point of contact for the vast majority of the design and construction work. Have yourself a completed home on schedule and with minimum stress thanks to the Podlife team. Give them a call on 0800 763 5433 to get started.